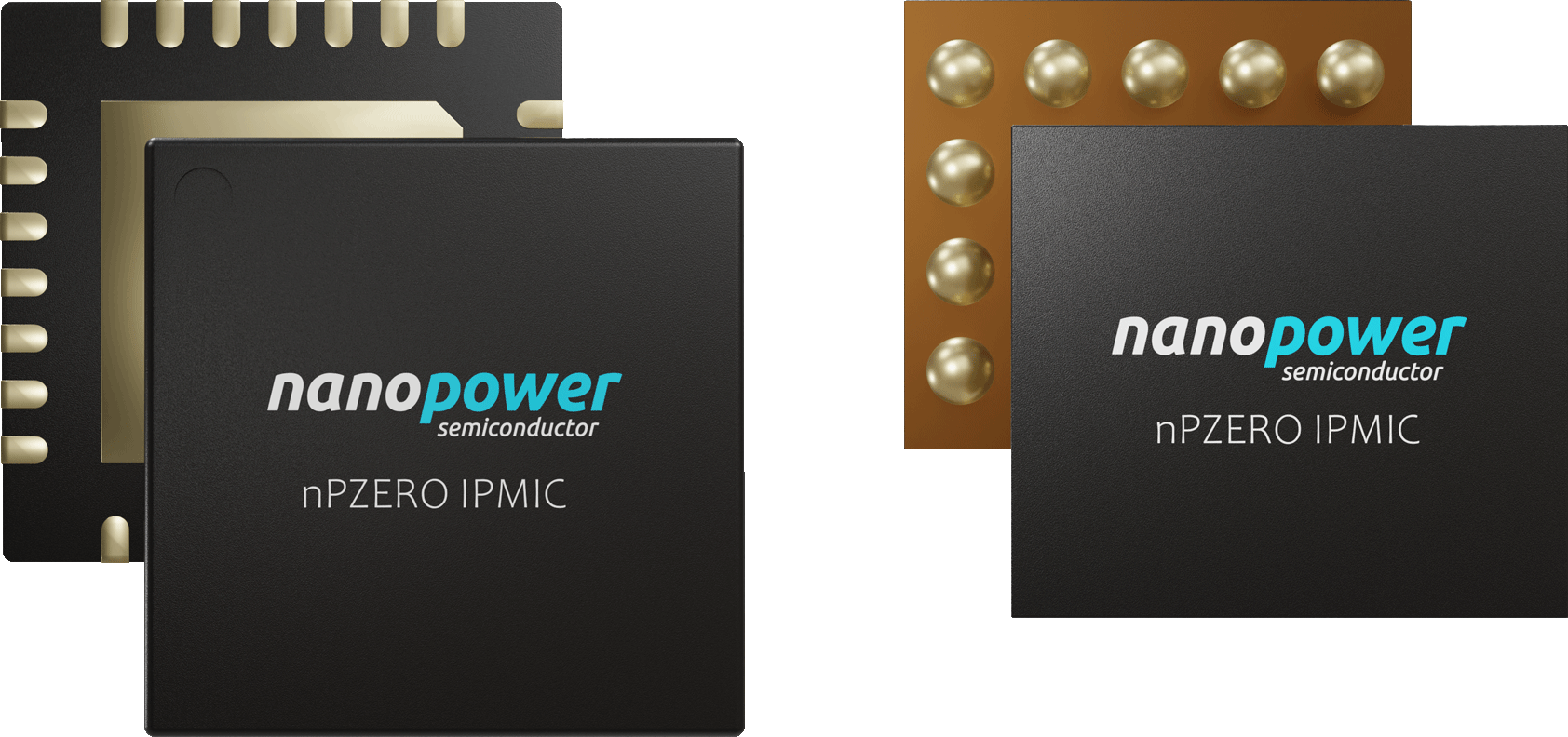 Offers up to 90% reduction in power consumption
nPZero EVB waiting list
Join the waiting list and be notified when the EVB is available.
The nPZero power saving IC, is set to revolutionize the power consumption of battery and energy-harvesting powered devices, offering install-and-forget capabilities.
The nPZero power saving IC with the nPZero architecture redefines low power.
The nPZero architecture represents a completely new way of thinking when designing battery-constrained systems. An active system without an active microcontroller is now a possibility:
The nPZero power saving IC can operate the entire system without an active host, e.g., MCU, processor, or wireless SoC. It can take over the controller role and manage peripherals like sensors, and later hand the controller role back to the host based on user-configurable rules. This enables the power-hungry host to be completely shut down while keeping functions and responsiveness intact. As a true power manager, the peripherals' power consumption is also optimized.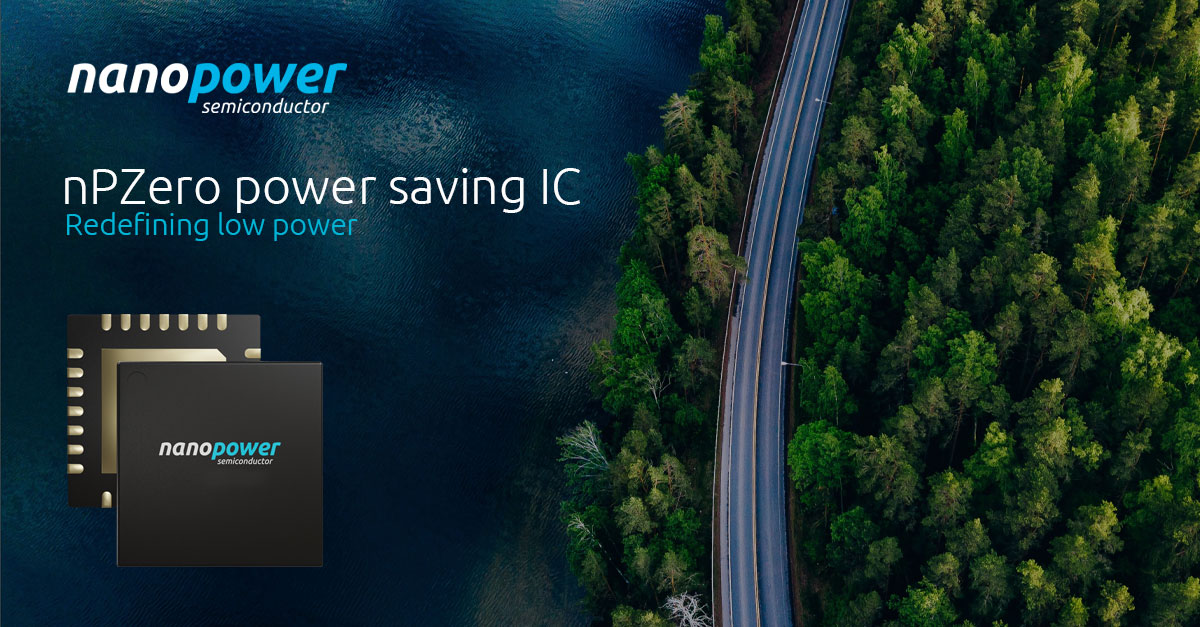 Main functions and features
What differentiates the nPZero power saving IC from other products on the market:
Unique low power

consumption through a full subthreshold design.

Compatible

with a range of peripherals (I2C and SPI) and hosts (MCU, processor, or wireless SoC).

Standalone operation

enables the host to be powered off while the system is still operating. Peripherals are managed without an active host. The nPZero IC takes over the controller role in the system; powering up, configuring, and reading peripherals. When required, the controller role is handed back to the host.
Intelligent functions

with the ability to act dependent on user-defined rules. A programmable logic with a reconfigurable state machine that enables actions based on events. For example, sensor values above/below a set threshold can trigger actions, including, e.g., waking up the host to initiate wireless communication.

Peripheral power optimization

by individual power cycling of peripherals to ensure the lowest possible power consumption.
Internal low-power memory

to store commands, peripheral and host configurations, and sensor values.

Internal clock

with different alternatives depending on accuracy requirements.

Configurable

for specific applications with API for programming via the host.