Technology that leads to a better future
Sustainability is disrupting the way business gets done. As governments put forth new climate programs, technology needs to support our shift towards more sustainable business practices.
Fortunately, many revenue-increasing technological undertakings lead to more viable solutions
Nanopower is redefining low power for a better tomorrow
The objective is to develop technology that enables environmentally sustainable solutions. Our power management IC has the ability to do just that by reducing energy consumption in a vast array of electronic components and devices.

Our technology has direct positive impacts on
Consumption of limited resources
Pollution and energy use from resource extraction
Electronic and battery waste
Operational efficiency
World Economic Forum estimates that 84% of IoT projects have the potential of addressing the UN's SDG. Nanopowered devices make a real impact in this regard

Industry, innovation and infrastructure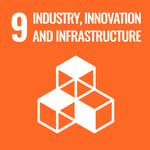 The industrial IoT refers to interconnected sensors and other devices networked together with computers' industrial applications. This connectivity allows for data collection, facilitating improvements in productivity and efficiency. Targeting conscious use of natural resources, less waste, leaner processes, and longer life cycles of equipment. It will empower the industry to reach sustainability goals.
#Target 9.2 Promote inclusive and sustainable industrialization 9.4 Upgrade infrastructure and retrofit industries to make them sustainable
Sustainable cities and communities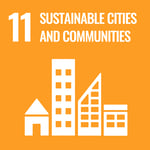 Smart cities require the collection of data for efficient operations. This requires a sustainable vast infrastructure of reliable IoT sensors, with long battery life as a key element.
#Target 11.6 Reduce the environmental impact of cities, including by paying special attention to air quality
Ensure sustainable consumption and production patterns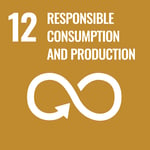 Electronic equipment continues to be one of the fastest-growing waste streams. Therefore, circular economy action plans are rewarding products based on their sustainability performance. Nanopower is helping companies to reduce WEEE and be compliant with laws and regulations.
#Target 12.5 Substantially reduce waste generation through prevention, reduction, recycling and reuse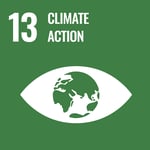 Monitoring of the environment is important to document how essential properties of nature change over time due to natural or anthropogenic influence. Wireless IoT systems will play an increasingly important part in the future. Environmental management tools help to predict floods, forest fires, and other natural disasters. Remote battery-powered sensors are essential to such solutions.
#Target 13.1 Strengthen resilience and adaptive capacity to climate-related hazards and natural disasters