A key tapeout delivered!

Tore Irgens Kuhnle
A historic event in Nanopower Semiconductor with a key tapeout delivered
Tapeouts, when a chip design is sent for production, are not for the faint-hearted, and pulling together years of R&D into a complete product is a different level.

Our incredible team of IC designers did just that. It has been a privilege to see them develop new solutions, solve problems together, and pull on each other's strengths to make this happen.

It has been many late nights and weekends, and pure grit to get here. When Ana Correia, Henrique Cavadas, and Pedro Coke put the last touches on the design, it was the culmination of and because of hard work from the entire team; Américo Dias, Claudiu Nechifor, Daniel Oliveira, and Laurențiu Matei.

These engineers are pushing the boundaries of what is possible in semiconductor technology.
Now we wait in anticipation of receiving the chip so we can show it to everyone.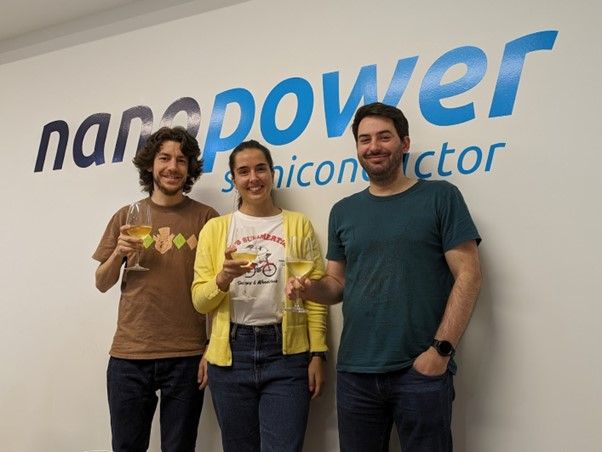 Photo: Pedro Coke, Ana Correia, Henrique Cavadas. Nanopower offices in Porto
Want to learn more about our product? Join our waiting list and get notified as soon as there is new information available for the IPMIC and EVB.