Extreme low power temperature monitoring

Jan Frode Bergsø
While using close to zero energy, vital deliveries of medicine and vaccines are monitored to make sure they are not compromised during transport.
"This is a ground-breaking effort that we are proud to be part of. Enabling low power monitoring at a large scale is the next step for our industry.", says Micael Hammarstrøm, Sales Director Nordic at TWS Logistics in Malmö, Sweden.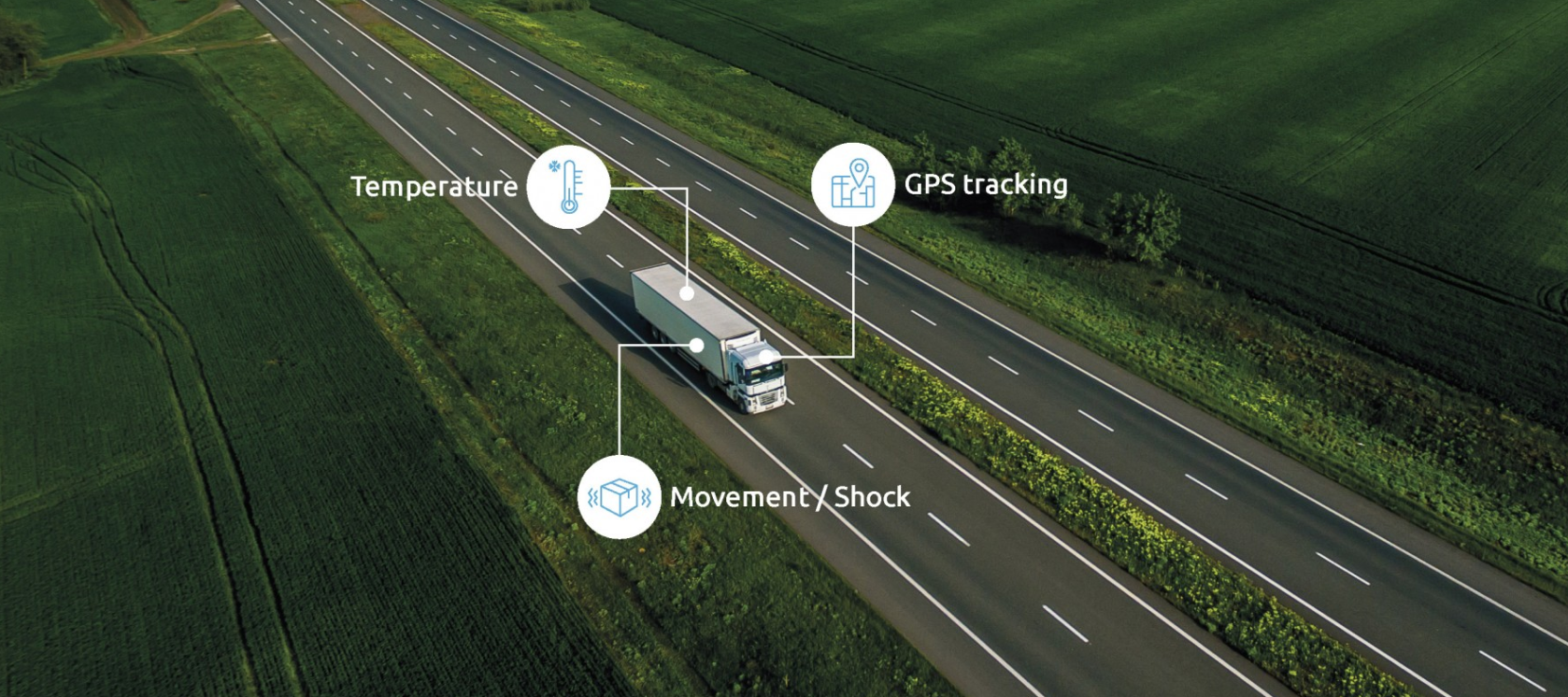 Both medicine and vaccines are often required to be transported at certain temperatures. If the temperature drops, even temporarily during transport, the medicine and vaccines may be ineffective, useless, or outright dangerous.
"Not only is it crucial that we monitor and document the environment in which medicine and vaccines are transported, it is also vital that this information is instantly available, enabling immediate assurance of safe use upon reception," explains Hammarström.
TWS Logistics
CLOSE-TO-ZERO POWER
Since March, two of TWS Logistics' vehicles have been equipped with Nanopower's wireless sensors. This is not something new in the industry, but the system includes a new and potentially game-changing addition; a power saving technology that makes the sensor last for years longer than competitive products, enabling them to be fully integrated in crates and not subject to frequent maintenance.
"It is easy to make low power solutions by lowering the monitoring frequency. Instead, Nanopower monitors temperature with a few seconds interval and a high accuracy while still outperforming other solutions on battery life. This means that any device will detect short deviations to ensure sender and recipient of the quality of the delivered items", explains Tore Irgens Kuhnle, CEO of Nanopower.
ENABLING INDUSTRIAL-SCALE IoT SOLUTIONS
Frequently changing batteries of sensors in two Swedish trucks, is of course no problem. But for an industrial scale system, the number of batteries and the interval of which they must be replaced, determines how many sensors can be effectively installed and managed.
"By extending battery life, our extreme low power technology enables large-scale IoT solutions while saving the environment," says Kuhnle.
GPS
Route tracking
Temperature
Cold chain monitoring
Movement
Shock & movement monitoring
A FULL SOLUTION
Product development expert Svep Design Center is part of the new monitoring set-up that could prove to be the next industry standard. Together with Svep, Nanopower can deliver a complete temperature monitoring system.
"We are encouraged by early results and what we have achieved together. It is good to see the system performing in the real world," says Mikael Bergqvist, CEO of Svep Design Center.
SVEP IOT Cloud Platform
HOW IT WORKS
The system consists of small battery-powered Bluetooth monitoring devices which communicate with cellular gateways. All collected data, shipment information, and access control is managed by the Svep IoT cloud solution.
The Bluetooth devices include the Nanopower low power solution for 5-year battery life. The units continuously monitor temperature and movements/impacts. These devices can either be fixed in vehicles or attached to single shipments for end-to-end tracking. The form factor is small enough for integration with crates and different forms of reusable load carriers. The devices can both communicate with available gateways along the way or maintain the history in their internal memory.
Cellular gateways, either in vehicles or other places, collect data from the BLE devices and uploads these to the cloud via a cellular connection. The power supply is either from a battery or a wired solution depending on application and positioning. The wireless communication is optimized for hundreds of units within a small area, communicating over available gateways in the most power-efficient manner possible.
Data is finally collected in the Svep IoT cloud solution which is well proven for other applications requiring both complex access control and sensitive data. The system is set up with a user-friendly interface and can easily be customized. More important though is the availability and focus on integration with other systems within the customer organization.
Cold chain medicine monitoring
A TEAM OF DIFFERENT STRENGTHS
The system is developed as a joint effort between Svep Design Center AB and Nanopower AS, building on each other's' strengths for the different parts of the system
Nanopower AS

is an extreme low-power expert, specializing in development and production of battery powered devices for industrial applications that require long battery life.
TWS Logistics AB

is a Swedish logistics and transport company operating both long haul transport and distribution, with focus on medicine transport. TWS' goal is to provide exceptional added value to their customers by being a technology leader.
Svep Design Center AB

is a recognized IoT developer in Sweden, with deep technical expertise in both hardware and IoT platform development, and operations. Svep creates concepts, builds prototypes, test key functions and defines the optimal solution for integrating electronics, hardware, firmware and mechanical parts.