Nanopower receives EIC Accelerator funding

Jan Frode Bergsø
Nanopower Semiconductor is proud to announce support from the European Innovation Council, EIC. Nanopower Semiconductor has qualified for EIC Accelerator support as one of 47 companies in total in Europe, and the only Norwegian company to receive funding in this round.
The funding is in total EUR 7.5 million and split in two. First, there is a non-dilutive grant of EUR 2,5 million. Then, the EIC will co-invest together with other investors in an upcoming equity round. The EIC equity investment will be EUR 5.0 million, matching EUR 5.0 million from other investors.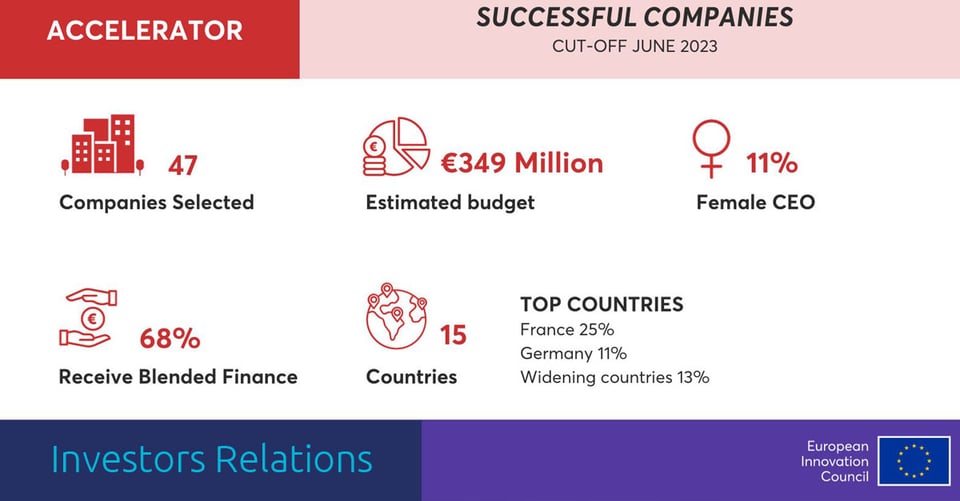 This is a massive boost of confidence for the company as we are addressing the challenge of power consumption, enabling wireless solutions in new applications, on a larger scale, and saving the world from millions of batteries.
"This will give us the financial strength and is exactly what is needed for us right now; to scale up and seize the opportunity we have created. We can't wait to get started."
The EIC Accelerator
EIC, or European Innovation Council, is responsible for running a range of programs linked to innovation. The EIC Accelerator is the funding program that focuses on SMEs who need funding to take the necessary steps from technology development to a product in the market, and thereafter scale up to build a commercial success.
The EIC Accelerator lies under Horizon Europe and offers support to start-ups and SMEs that:
Have an innovative and game-changing product, service, or business model that could create new markets or disrupt existing ones in Europe and even worldwide.
Have the ambition and commitment to scale up.
Are looking for substantial funding but the risks involved are too high for private investors alone to invest.
This fits perfectly with where Nanopower Semiconductor is and enables us to focus on building the company and products going forward.
https://eic.ec.europa.eu/eic-funding-opportunities/eic-accelerator_en
The process of EIC Accelerator funding is divided into three steps; 1. Short proposal, 2. Full proposal, and 3. Interview. In the end, it is a thorough qualification of both our product, strategy, and team.
To guide us through the process, we received valuable support from ZAZ Ventures.
What it means for Nanopower
This means that we have the required capital to bring our unique chip to the market.
After many years of development and prototypes, the first generation of our chip is currently being produced. Now we need to put it into customers' hands so they can test it and take it into their product development projects.
This funding finances us from the first generation of the chip to customers, first sales, volume production, and further development. It means we can scale up our organization necessary for commercial success, with a focus on technical support and business development.

Want to learn more about our product? Join our waiting list and get notified as soon as there is new information available for the IPMIC and EVB.